Furthermore, I narrowed down on 6 different social movements that I want to focus on. I have decided to do 5 out of the 6, I just want to see how much information I can find on all of them. The social movements that I want to focus in on are Black Lives Matter, Climate Change Movement, #MeToo Movement, Immigration Movement, Disability Rights Movement,  and the LGBTQ+ Movement.

Next, I made a moodboard sort of thing with the general color schemes from each movement, just to get an idea of what they look like.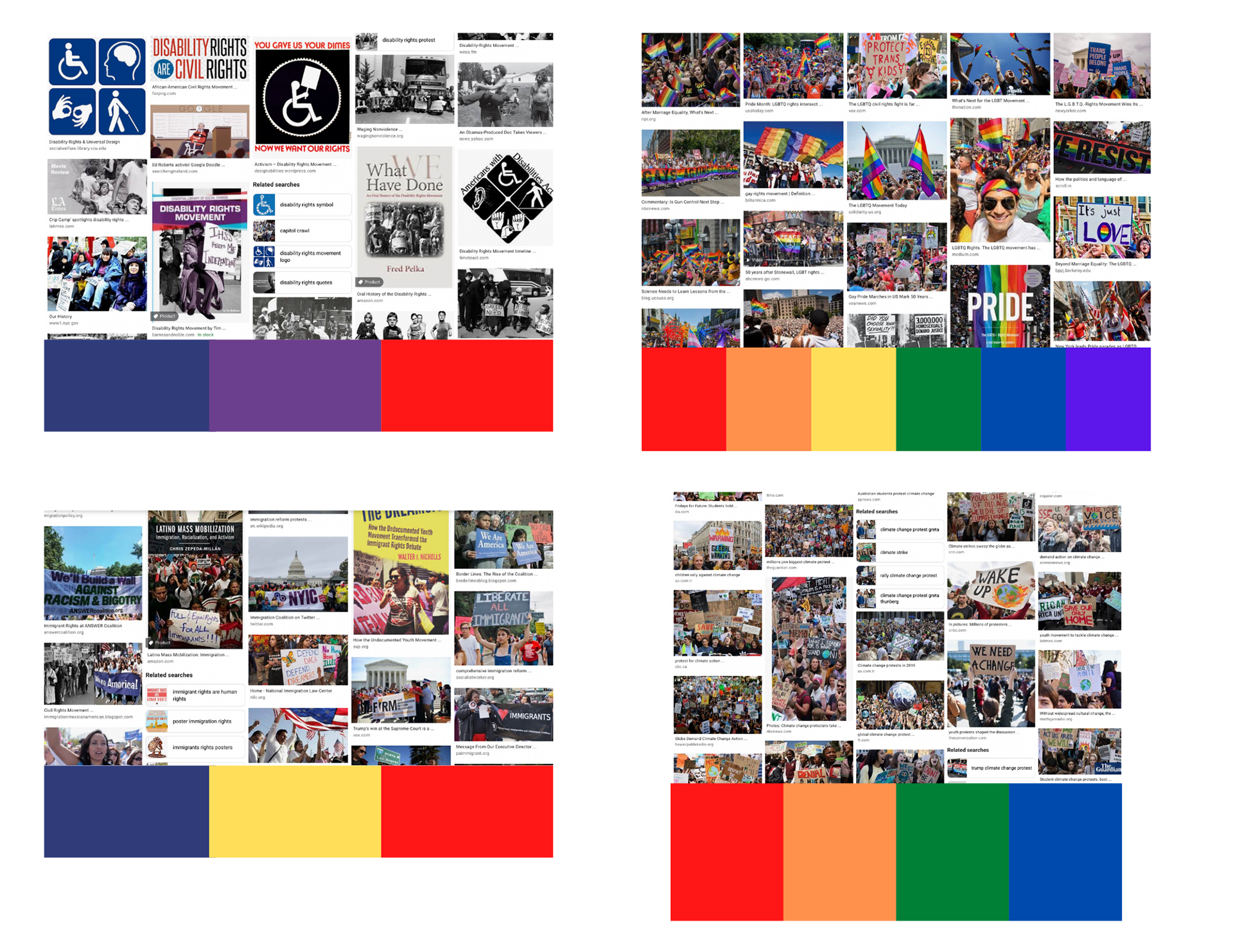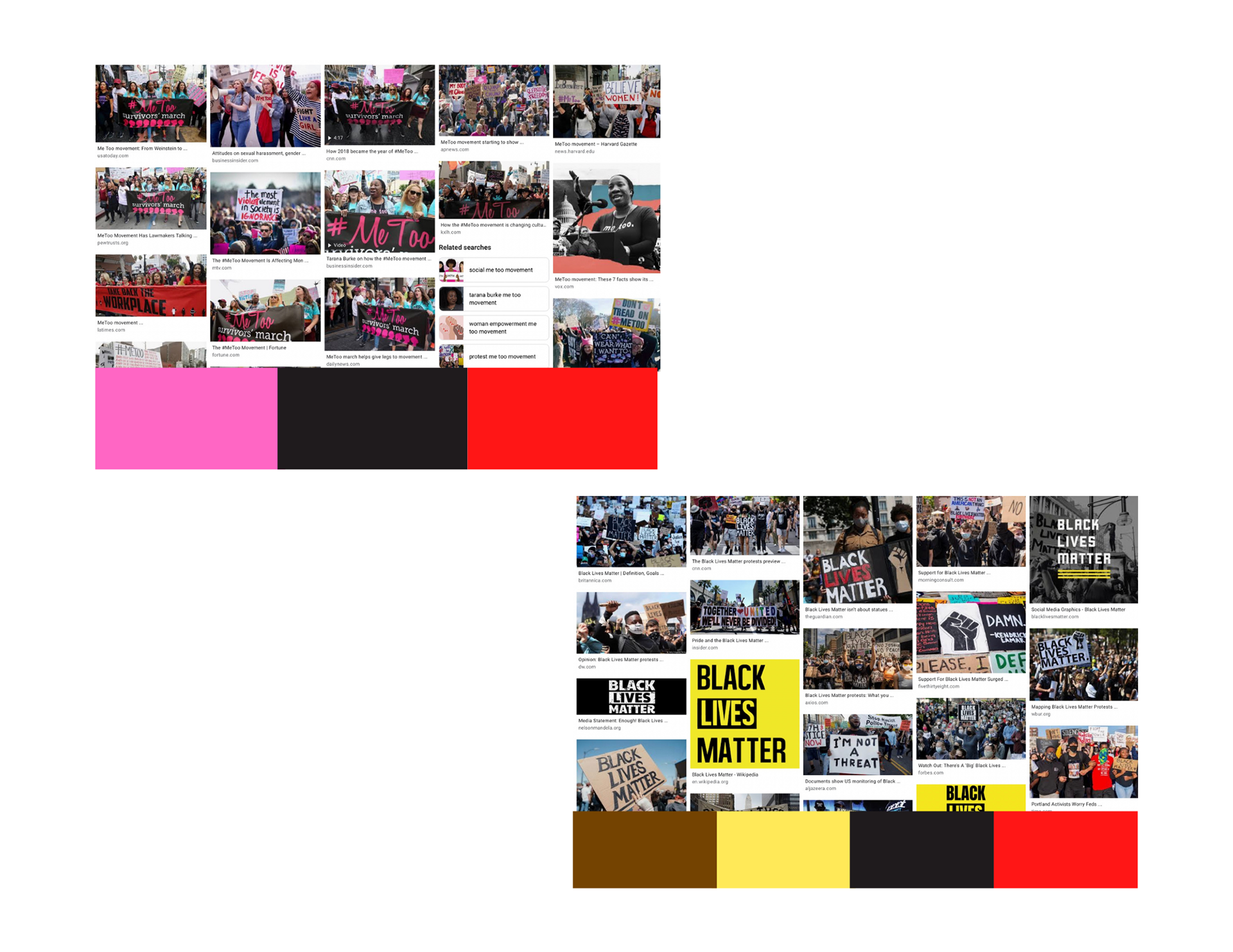 Lastly, I kinda just wrote down all the big ideals I had for my project to try to narrow all my thoughts down. It is kinda just a brain dump, so hopefully it makes sense. I also added some sketches of what I want the AR portion of it to look like!