"It supports the understanding of complex phenomena by providing unique visual and interactive experiences that combine real and virtual information and help communicate abstract problems to learners."
            About an AR project that allowed for users to interact with each other in real time.
            "This paper is primarily concerned with analyzing the educational potential of augmented reality technology, as compared to other educational mediums"
            " This is the story of the first generation of activists that began working with augmented reality to further their causes."
              "Likewise, there is evidence that shows that AR positively impacts the educational experience of students, increases confidence, increases the level of commitment and interest, provides opportunities for self-learning, enhances collaborative learning, and improves satisfaction and increases motivation in students"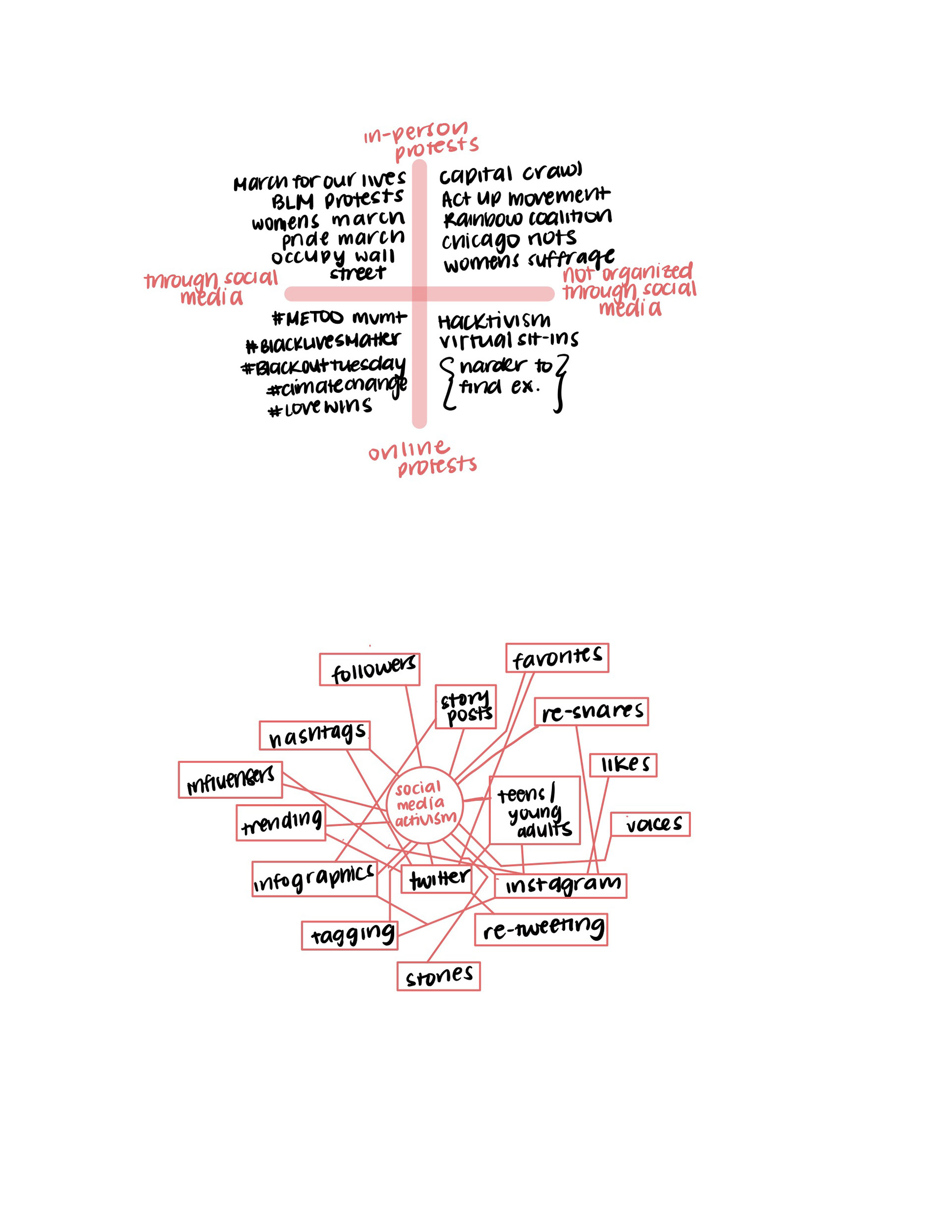 Summarize your research so far, with the following structure:
Description
: What is your research question?
How can Augmented Reality influence social justice movements?
Intentions
: Why is this important to you, or to the project? How do these intentions shape your project?
This project is important to me because I have recently got into social movements and activism. My senior project was about social movements and I used AR to educate people about those movements. For my Thesis project I want to explore how Augmented Reality can help connect people who want to engage in social movements. I want to see how AR can be a platform for discussions. I also want there to be an educational component of some sort. At the end of the day, I want my project to have meaning and be impactful. I also think this project is important because we are at a point in time where protests and marches aren't the safest because of COVID, I want people to be able to access my project from anywhere. I want to make sure to stay true to my intentions through the whole project. 
Goals
: What do you hope to discover, or not discover?
I hope to discover how AR can be used in a more meaningful way than I have been using it recently. I also hope to discover the stories of people who want to share their voices about movements that are important to them. I want to discover the best way to convey the information that will inspire people. I also want to discover how my thesis project can make a difference as well as how intentional my research should be. Lastly, I want to learn a lot through this stage of research. I hope that my research continues to make me passionate about activism and social justice.
Another thing that I ran into this week was that I had a lot of different ideas that I want to include, but I feel like if I include everything there will be too much going on. I feel like I have to focus in on the central ideas I have and figure out why these topics are important to me. I really want to do something in AR, but I think I have to figure out if that would be the best way to relay the info and get the message across. I really want to flesh out my thoughts a little more next week before I dive deeper into more research.